"I wanted to explore. To feel that fire in my belly every morning…"
My first trip overseas was to Edinburgh, Scotland where I performed Personals with my high school acting troupe. I remember being mesmerized by the gothic cathedrals, the stories of the castles and the grandeur of the palaces. The way Authur's Seat looked out over the city.
Back then, I was 15 going on 30 and I was enticed by the beauty of the country. We spent about a week between Edinburgh and London. 
Walking through Covent Garden scouting for bootleg No Doubt CDs, I fell in love with the idea of being someplace new:  the novelty of the curling Scottish accent, stumbling my way through the currency, and driving on the other side of the street tickled me.
My dad taught me to love travel. Living outside of Washington, DC, he'd take us kids out for adventures. We'd hop on the Metro and explore the halls of museums. We'd sit at Reagan National Airport Metro stop and watch planes take off and land. Our family also took grander trips exploring the western part of the US over the summers, train trips criss-crossing the country and more. 
When I was old enough, I started to travel on my own. But, my trips were emotional escapes. In college, I was in a bad relationship. When I had difficult days, or weeks, the idea of booking a ticket and leaving the country would embrace me and comfort me. So, when I graduated college and had a nasty fight with my boyfriend, I took my graduation present of airline miles and a month-long Eurail pass and hightailed it out of the country, landing in Italy.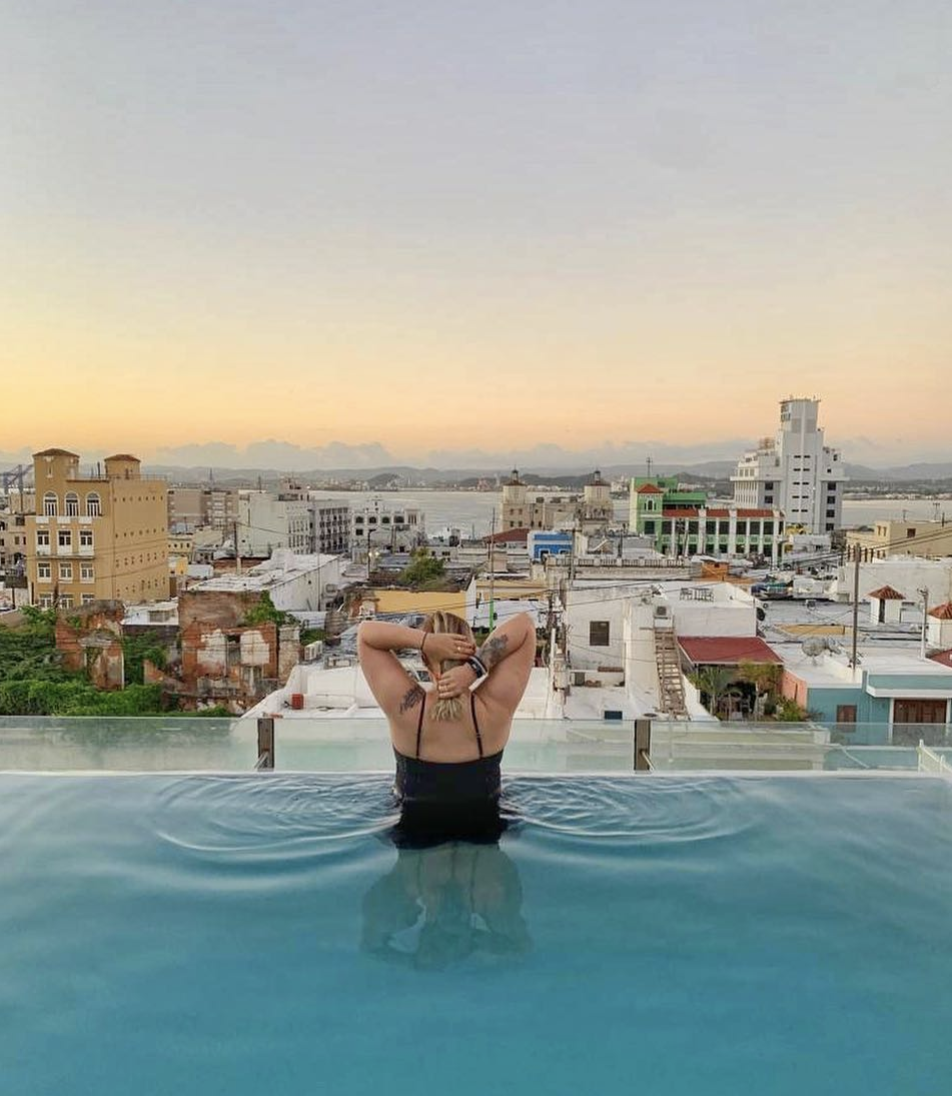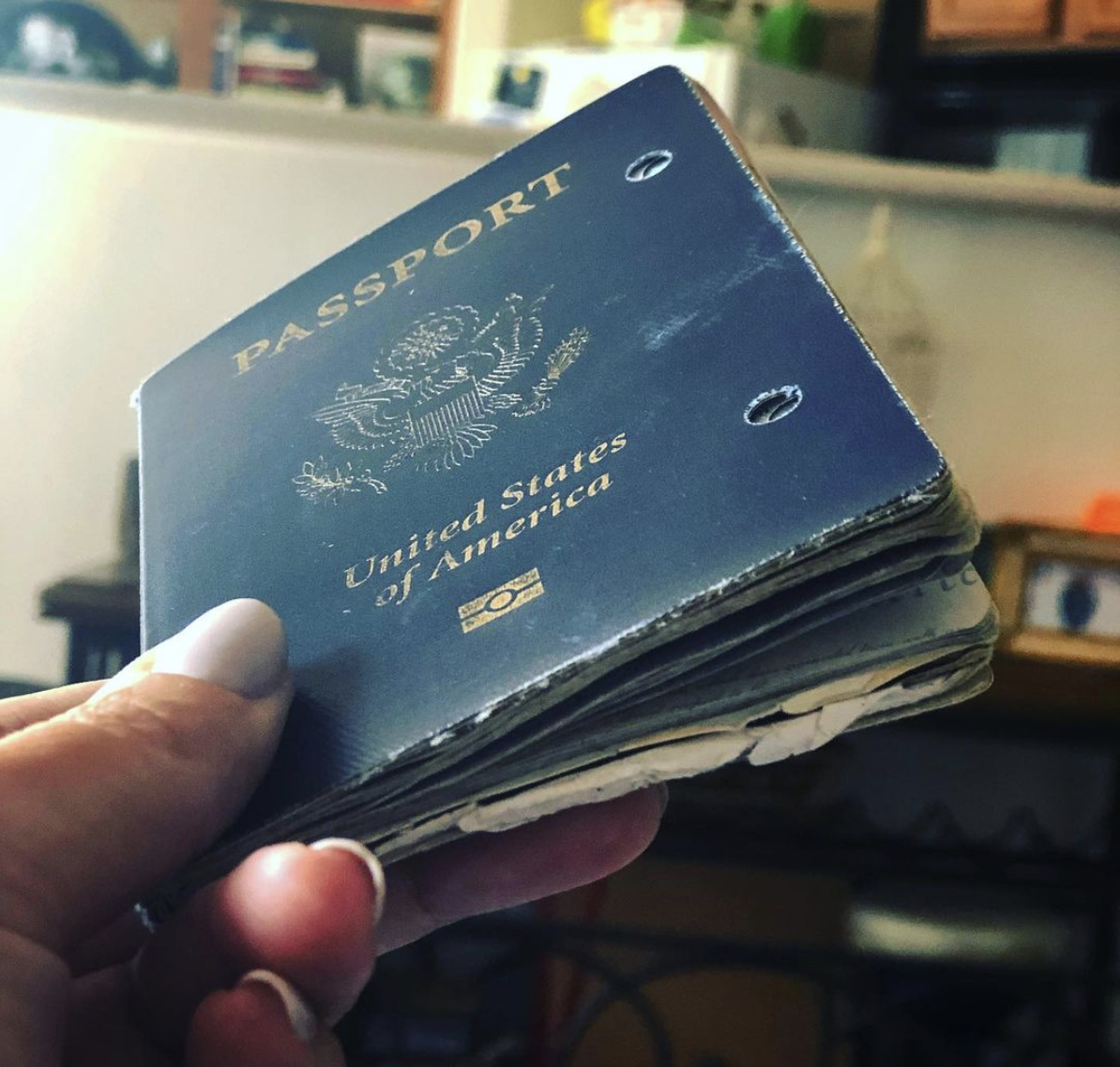 Back then, I was a budget traveler. I slept in dorms with anywhere from two to 80 people. I bought pasta and ramen and ate in the communal kitchens, saving the little money I had for cheap beer. I felt I was missing something.
There I was, dipping my toes in the Seine in Paris and gazing at Notre Dame, but not actually experiencing anything because I was so trapped in my mind. I realized I was simply going through the motions of travel. I was running from my situation, only this time, I was ready to go home and fix the problem. I ended my trip a week early, and as I flew over Europe on my return flight, my heart fluttered at the ground below. I'd be back, and it would be better. And, it was.
Eight years later, in 2009, I went to Croatia for my 30th birthday. This time I wasn't running or looking for travel to save me. I was going on a trip alone, by choice, with the only goal being to enjoy myself.
I still stayed in dorms, but opted for the smaller ones with only a few people. I still watched my budget. But, I also did things like hike the magnificent Plitvice Lakes with a girl I met the night before. I explored the famous wall in Dubrovnik.
In the middle of my trip, I decided to visit Split, on the coast. I purchased my ticket, and boarded the bus. I should have known something was off when I was the only adult on it, surrounded by teens.
At first, we lolled down the road, the sea out my window. Then, we turned and suddenly started going up into the Dolomite mountains. As the road curved around the ever-elevating scenery, I knew something was wrong.
I panicked as I clutched the ticket in my hand looking from it to the view of mountains out my window. As the kids all got off the bus, the driver looked at me.
"Split?" I asked feebly, feeling my heart race.
He furrowed his brow and shook his head no, gesturing for me to come to the front of the bus.
As he drove, he looked at my ticket.
"No," he said.
We got to a stop with a stone bench and chickens pecking at the ground around it.
"OK," he said. 
There was one person left on the bus who told me to wait on the bus while the driver had dinner.
"No," I pleaded, terrified of being alone and not being able to speak the language or know what was going on.
"OK," the driver said again, gesturing for me to follow him.
Obediently, I grabbed my suitcase and got off the bus, following at his heels. He led me to his house, a few feet from where he parked. I stood there and did a gut check.
There was something about him, the wrinkles around his kind eyes, the way he smiled when he gestured to follow him. So, I climbed the stone steps up to his porch and walked through the beaded curtain of the open door straight into his kitchen. His son spoke English and explained what was going on.
"You got on the wrong bus," he stated. "You looked at the seat number and not the gate. He will drive you back to town and put you on the right bus."
Gratitude filled my heart as I sat in the kitchen. Awe-struck by the kindness of strangers and the circumstances which led me to their house. The driver went to the fridge and pulled out a bottle of cherry juice, pouring me a glass. Then, he went to the stove and brought the simmering pot to us. Beef stew.
He produced a bowl and ladled big chunks of beef and broth into it, handing it to me. I didn't eat beef, but what could I do? I wasn't vegan yet, or even vegetarian, and I could not insult his sweet hospitality. So, I ate it. When we were through with dinner, he handed me some cookies and then it was time to go.
I sat across from him and the entire bus ride back down the mountain he would look at me and chuckle and say "Split," entirely amused by my mistake. When we got to the station, he escorted me to the ticket agent, got my ticket and then walked me to the right gate.
"Split," he said, smiling as I thanked him.
That trip was when I realized I wanted more out of my life than the job I had. I wanted to explore. To feel that fire in my belly every morning and rejoice over the idea that something spectacular could happen today, it was up to me to find it.
I announced via pay phone to my parents that I was going to quit my job, put my life in storage and travel the world.
"Have a plan," they said. "Figure it out."
Grad school and teaching were the first things which came to mind, but it ended up being a little project I started, d travels 'round, that would shape my future dramatically.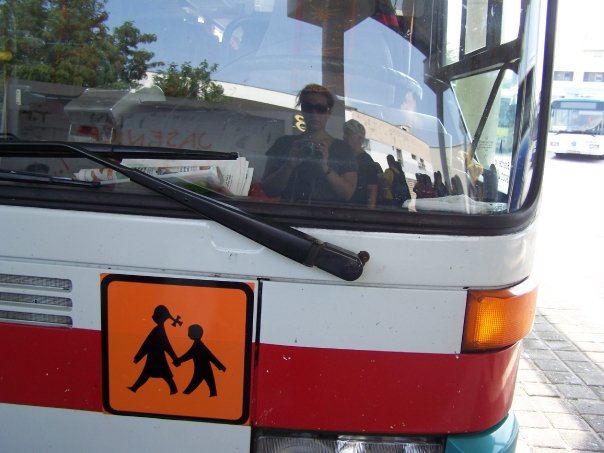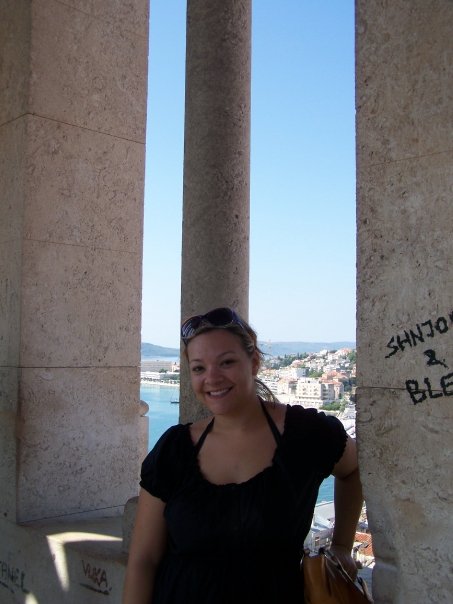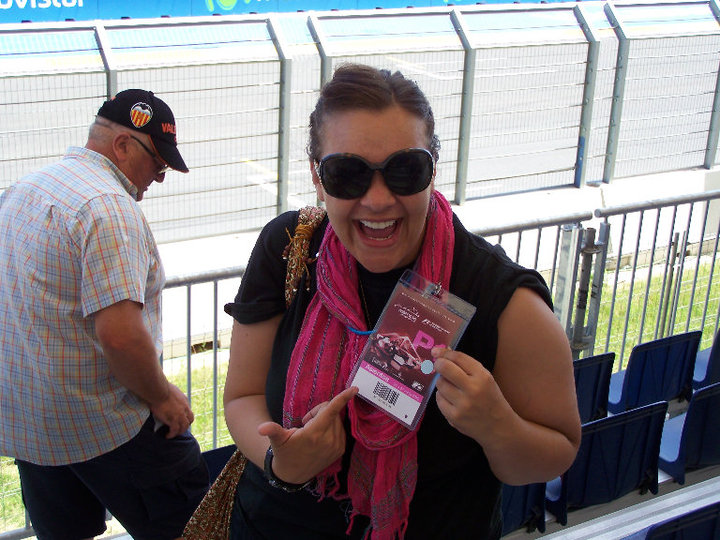 A few weeks after returning from Croatia, I whipped out my computer and started writing about my time in Croatia. That October night, d travels 'round, my travel blog, was born. I began to write feverishly, passionately, like my life depended on getting sentences from my brain onto the screen. 
I've always loved writing. When I was a kid, I'd write stories, poems, books. In high school, I took that writing and got into journalism, combining my love of hockey (I grew up in a hockey family — my brother played and my dad was a ref) and started writing for local papers. Covering sports as a woman in the late '90s was soul sucking and rife with harassment and discrimination. I didn't last past my sophomore year in college in the industry. But, in that time, I did discover my love for public relations, which eventually led me to Las Vegas and Atlanta.
Five months after returning from Croatia, I landed in London armed with an ugly brown backpack I got on sale from REI and a generous monetary gift from my parents. They had been saving money for me for grad school, or a down payment on a house or a wedding. I announced I'd never need the money for any of that and so they told me they would support this dream of traveling and writing.
Off I went.
Travel when you're 30 is very different than traveling when you're fresh out of college. I often was the oldest person in the dorms … by a lot. When travelers asked me what I was doing, I'd give them the short version: I quit my job to travel and write. It was quite different from those taking a gap year to hit up the nightlife across the continent.
I still stayed in dorms for the most part, but because I was writing and working on my travel blog, I was also afforded luxuries like press trips.
The first press trip I ever took was with a group of well-known travel bloggers, all of whom I looked up to. We went to Spain to attend the F1 race and explore Comunidad Valenciana: Valencia, Alicante and Benidorm. On that trip, we dined at Michelin starred restaurants and relaxed at a wellness spa. Coming from a dorm to a cloud-like king bed was luxury at its finest.
A few weeks later, I was invited to Rwanda for World Environment Day. Visit Rwanda had been referred to me from another travel blogger for a press trip and reached out to see if I'd be interested in going. I'd  have to cover my flight, but the trip itself would be hosted. So, I flew from Portugal to Belgium down to Kigali. It was my first time on the African continent and it was surreal.
On a misty, overcast morning, our small group journeyed to see a family of gorillas. Armed with walking sticks, we headed from farmland to pitch black bamboo forests and eventually to volcanic jungle. The mud from the previous night's rain threatened to suck our shoes off our feet; but we persisted, oftentimes sliding down steep hills we knew we couldn't stand upright to tackle. With mud caked to our clothing and seeping into our bones, we climbed up embankments, using thick jungle vines like Tarzan to propel us to the top. When we finally got to the gorillas, our pants had been tucked into our socks to avoid fire ants, and we were glistening in sweat, sprawled between thick leaves in silence as we witnessed the silverback of the group lounge, chomping on fronds. It was an incredible experience and validated my love for travel even more. 
I traveled for almost seven months before I was exhausted. My grandmother had ALS and was dying, and I wanted to get home. I was ready to start my next chapter. She died two days before I left. Her funeral took place as I crossed the Atlantic, devastated. 
I returned to my old home of Las Vegas, and got a job doing PR part-time for a restaurant group and was afforded the ability to still travel.
I later relocated and have since called London, Madrid, and Chiang Mai home. In 2016, I launched Vegans, Baby, which experienced an unprecedented success and allowed me to combine my business with my passion for travel. In no time, I was leading food tours in Las Vegas and quickly took it international. My first tour sold out in record time, and there were more on the books for 2020 —  but the Covid-19 pandemic paused leisure travel.
However, it did afford me the time to sit with my travel memories and think back on some highlights.
I've stayed in more than 100 hostels and probably the same amount of boutique hotels. I can still remember my first night at SO Sofitel in Bangkok, drinking red wine and sitting on their roof listening to the protests in Lumpini Park. I recall the cozy warmth at Brighton's Hotel Pelirocco, a funky hotel with rooms themed after the town's upbringing. Mine was The Sex Pistols room, complete with posters of Sid Vicious and barbed wire embedded in the toilet seat.
I've eaten spectacular meals like puff pastries filled with vegan blue cheese and mushrooms, decadent macarons, tomatoes with delicately placed olive oil pearls on top, King oysters mushroom scallops in brown vegan butter, and cheesy, buttery, tangy Chicago deep dish.
I have incredible memories of rescuing elephants in Cambodia and Thailand and taking them to sanctuaries. 
Being on House Hunters International.
Wandering markets filled with vintage finds.
Waking up to waves crashing in front of my three-walled bungalow, getting beautifully lost and discovering vibrant life all around me.
Most importantly, travel is still a part of who I am. It inspires me. It reminds me I am free. It encourages me to be comfortable in my own shoes. It treats me to moments I never imagined. And, it reminds me how beautiful the world and its inhabitants can be.
But if there's anything travel has taught me, it's that I want to share it with others. This was my impetus for creating Vegan World Tours, so I could share my love and expertise of travel with intrepid travelers who want to discover the magic of exploration.